School of Future Design Art Gallery of Beijing Normal University Officially Opened
On April 17, the Art Gallery of Beijing Normal University School of Future Design was officially open to the public. It is decorated by the teachers and students of the School with replica designer furniture of world-renowned designers and the introductions to each work and designer. By visiting our art gallery, you can not only get inspired by the compelling designs but also have a deeper understanding of the design history.
The Art Gallery consists of two parts: the main exhibition hall and a small exhibition space named "X-BOX". Currently, two exhibitions are on display in the Art Gallery, namely " Theatre of Tomorrow: Art, Design, Technology, Aesthetic Education and Future" and "The Logics of Sensibility - Course Exhibition of 'Basic Form'". The "Theatre of Tomorrow " exhibition showcases works from the three research directions of the School-Design and Future Production/Lifestyle, Art and Technology, and Design and Education. The "Design Basics" course exhibition showcases the works of the 2021 graduate students instructed by Prof. Tan Ping.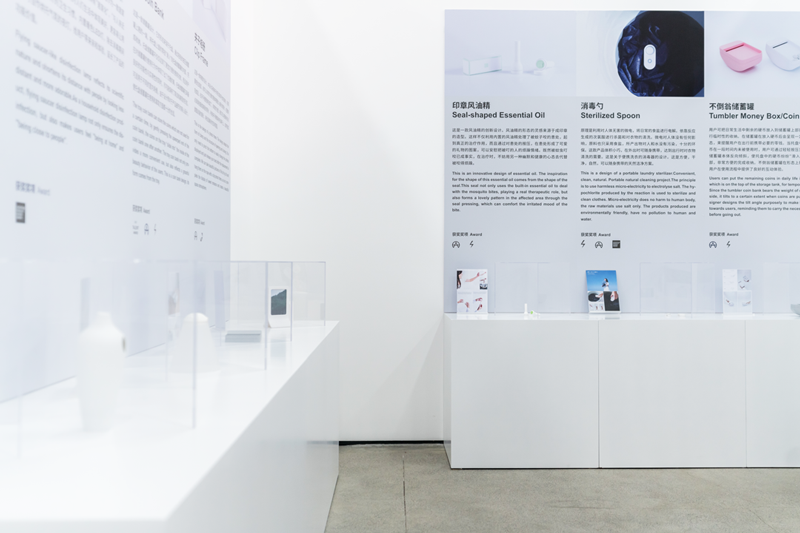 Design work of "Hui" Project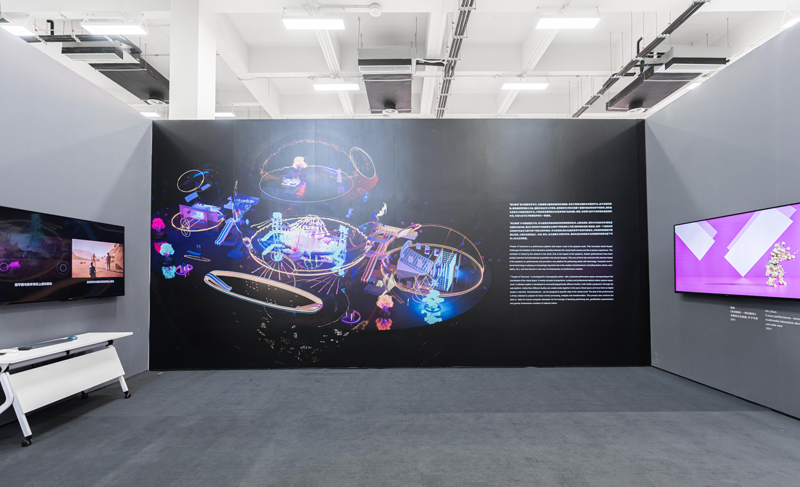 Partial outcomes of the "Theatre of Tomorrow - the upcoming performing arts platform" Project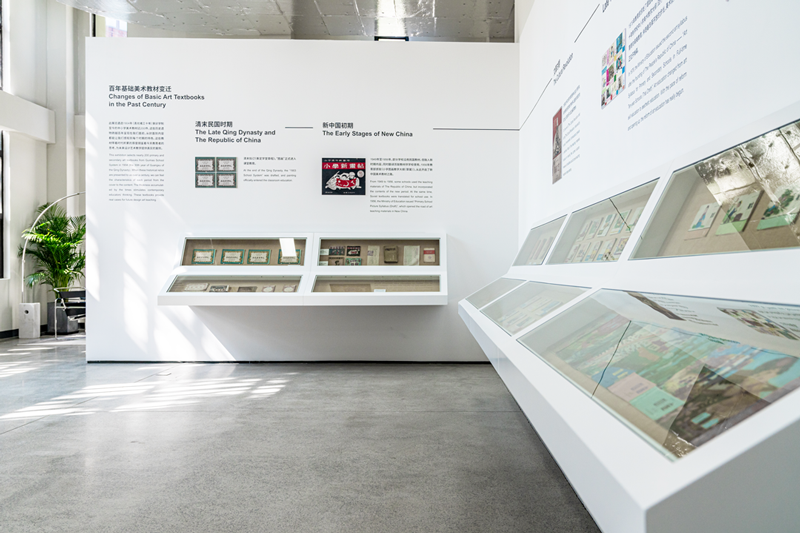 Exhibition of "Changes in Basic Art Education Materials in the Past 100 Years"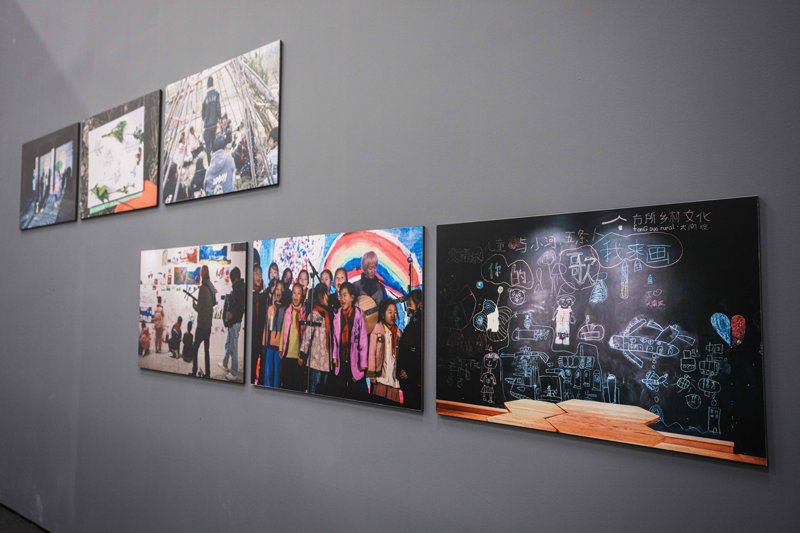 "Art Education Program for Children in Difficulty" Project
In the X-BOX exhibition space, the course works of "Basic Form" instructed by Prof. Tan Ping are on display. The exhibition is a three-dimensional restoration of the Basic Form course from four propositions: "How to Observe", "Acid and Sweet", "Free Creation" and "Painting and Environment", which enables visitors to have an immersive experience of the design course.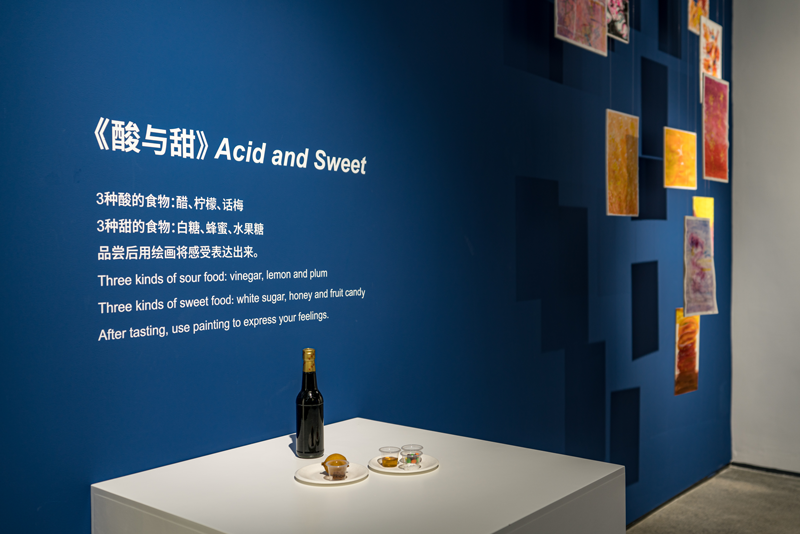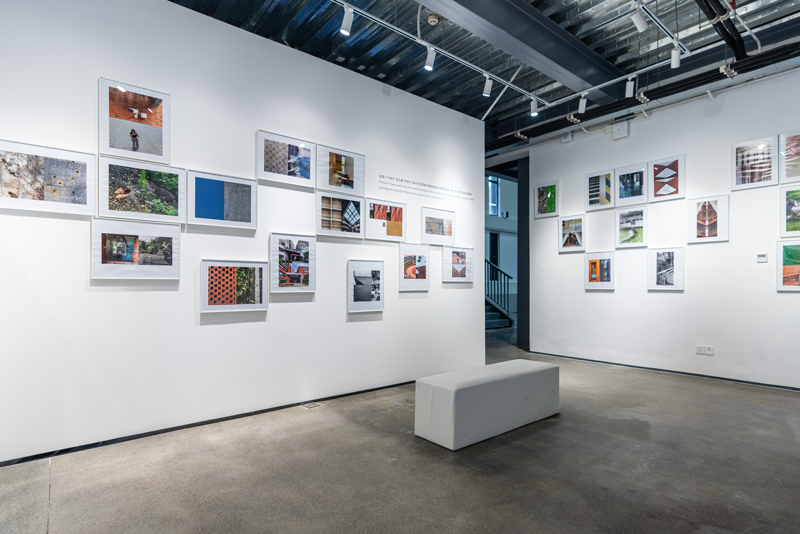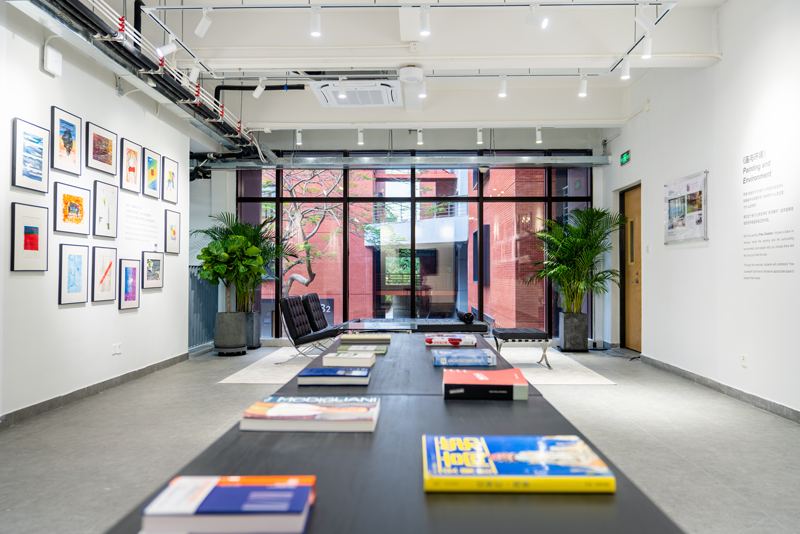 The art gallery also contains a lecture hall, a reading room and a gift shop (trial run) where visitors can read the latest design books and purchase creative souvenirs from the school and the university. Events of the School of Future Design are regularly held in the art gallery lecture hall.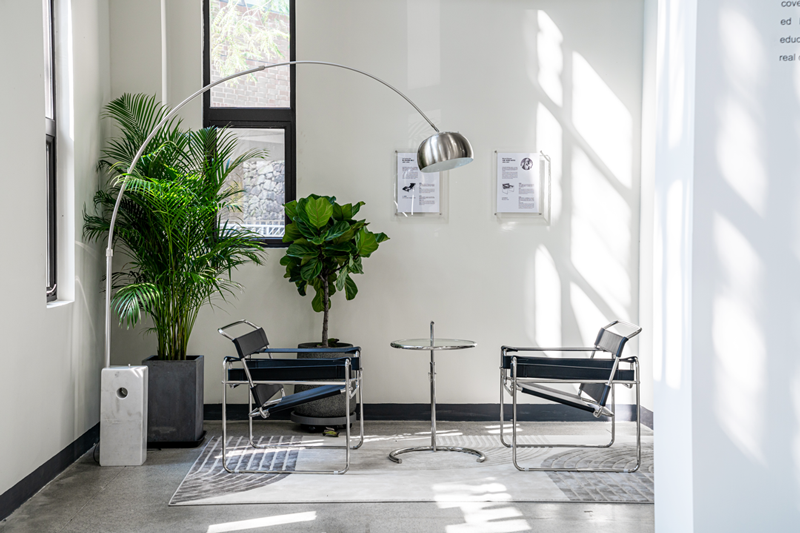 Replica designer furniture in the art gallery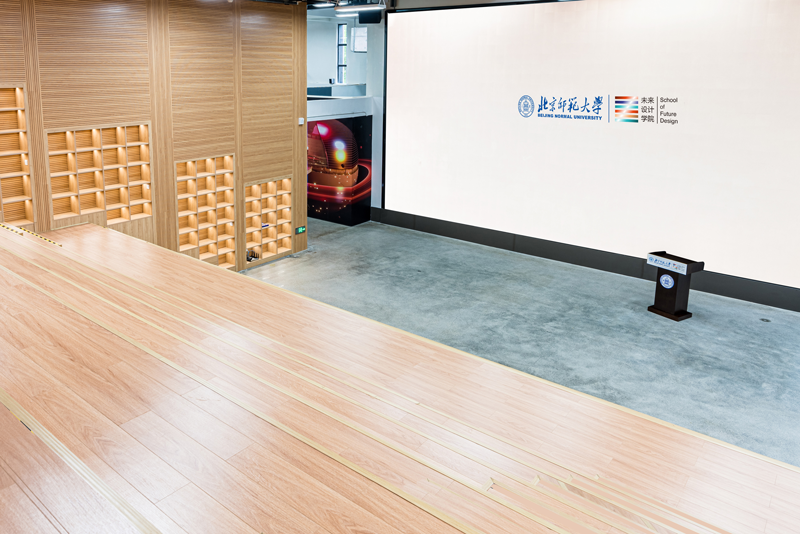 Lecture hall of the art gallery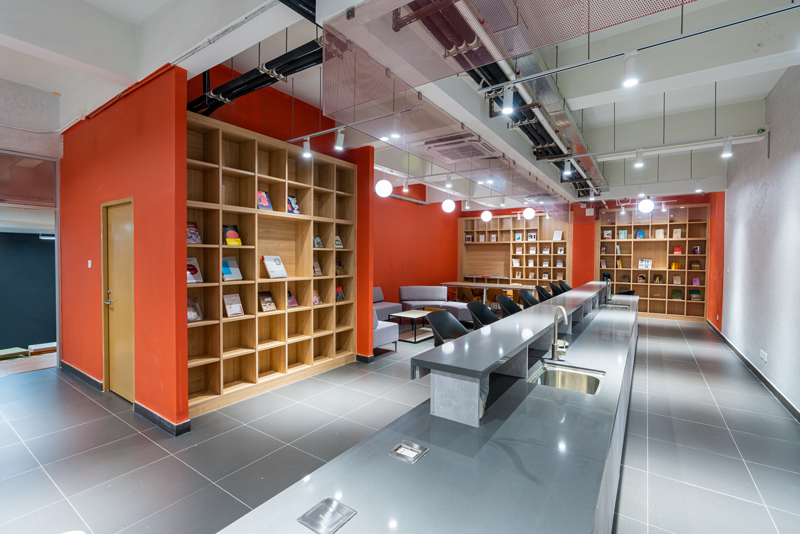 Reading room and gift shop (trial run) of the art gallery